Welcome to OnPoint Family Medicine at Parker Square
Providing the very best in family medicine to the Parker community. Accepting New Patients.

OnPoint Family Medicine at Parker Square is dedicated to providing patient-centered medical care, with compassionate listening to meet your medical needs. Here you will find caring Doctors, Nurse Practitioners, Physician Assistants and staff who strive to give you the best possible health care, in a friendly, inviting atmosphere. We take the time to get to know you and truly listen. Nothing makes us happier than keeping you and your family healthy!
We are excited to welcome Dr. Kloberdanz, DO board certified in Family Medicine and is board eligible for Addiction Medicine is COMING SOON!
WHAT MAKES PARKER SQUARE UNIQUE?
OnPoint Family Medicine at Parker Square provides complete comprehensive medical care close to home!  Although each of us tries to take good care of our health, there are the occasional accidents and illnesses which require urgent attention.  Our Family Practice is available to see patients on a same-day basis, but please call us to schedule an appointment before arriving. A phone call will assure you the greatest chances of being seen quickly without unnecessary strain during an illness. 
Dr Christen Vu, DO and our staff have been practicing medicine for nearly 20 years in the Parker community.  We are committed to providing high-quality medical care using state-of-the-art technology.  All of us at OnPoint Family Medicine at Parker Square strive not only to practice quality medicine, but also to partner with our patients in their care. Our service to the Parker community has been an integral part of the medical community's growth.  The services Parker has to offer have grown and we are resourceful on behalf of our patients.  Our providers strive to ensure that our patients are afforded the best medical care available.
We sincerely hope that you will find our dedication to our patients utilizing the highest standard of care to be exactly what you are looking for.
Telephones are answered Monday through Friday from 8:30 a.m. to 5:00 p.m.,  except during the lunch hour of 12:00 p.m. to 1:00 p.m.
Phone:  (303) 805-2222
Fax: (303) 805-2255
For urgent or life-threatening situations, call 911. If you have a problem, please call our office for additional instructions.
All prescriptions and refill requests should be requested during normal office hours Monday through Friday. In order to facilitate the request, your refill request should be submitted to your pharmacy first and they will then notify the office for authorization. Your refill requests will be handled by this practice within 48-hours after the request is received. Prescriptions for narcotics and antibiotics will ALWAYS require an office visit.
Records will be released to any physician upon your written request and authorization as a courtesy. Patients requesting a copy of their medical records will receive a bill for those records that must be paid prior to receiving their copy.
Referrals for additional medical evaluation or diagnostic testing will be made by this practice within 5 working days after receipt of the physician's orders. Emergency referrals will be scheduled immediately. It is very important that our Referral Coordinator have current and accurate insurance information available in your record.
Should you have any laboratory work or other diagnostic testing done through this practice, you will be notified of the results as soon as they are available (usually within 5 to 10 working days from test date). All test results must first be reviewed by the physician. You will then receive an email notifying you that your results are ready for review on your patient portal.  If your results require immediate attention you will recieve a phone call from the provider with instructions for further consultation or testing. Please allow two weeks for us to get these results to you to allow processing by the laboratory facility. If, however, you have not received your results on your patient portal by that time, please give the office a call.
Our Location
---
19641 E Parker Square Dr,
Suite E
Parker, CO 80134
Hours:
Monday – Friday
8:00am – 5:00pm
Phone:  (303) 805-2222
Fax: (303) 805-2255
What To Do: After Hours Emergencies 
---
Unless you are experiencing an emergency, consider visiting an Urgent Care center to save time and money.
The average cost of a hospital ER visit or Freestanding Emergency Room visit: $1,500
The Average cost of an Urgent Care visit typically ranges from: $30-$150, Depending on your copay and deductible.
Free-Standing Emergency Rooms look like an urgent care clinic, but they will cost the same as an ER visit at the hospital! When in doubt call first and ask if they are an Urgent Care or an Emergency Room. 
Since both OnPoint Family Medicine at Parker Square and OnPoint Urgent Care are part of the OnPoint Medical Group, your medical records will be available for use at any OnPoint Urgent Care location. Any specific medical notes your primary care physician has provided will also be available in our system, allowing for more precise evaluations during your Urgent Care visit.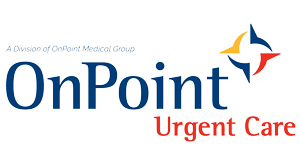 Our trusted partners at OnPoint Urgent Care are available 7 days a week if you encounter a medical need outside of our regular business hours.
---
| | |
| --- | --- |
| Monday – Friday | 8:00 am – 8:00pm |
| Saturday & Sunday | 8:00 am – 8:00pm |